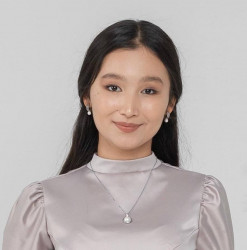 Erkinjonova Mekhribonu Galibovna
I am beyond grateful to have been awarded a 100% scholarship at Sharda University Uzbekistan. This prestigious university has provided me with not only a top-tier education, but also countless opportunities for personal growth and development. The faculty at Sharda University is incredibly knowledgeable and passionate about their respective fields, and their dedication to their students' success is unparalleled. The state-of-the-art facilities and resources available to students are truly impressive, and have allowed me to excel academically and professionally
B.Tech., 2020-2024
Placed In : NA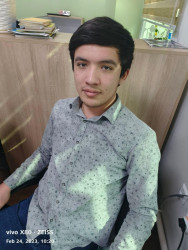 Turdialiyev Burkhonjon Abdurasul O'G'LI
I am honored to be a recipient of a 100% scholarship at Sharda University Uzbekistan! This incredible opportunity has opened up a world of possibilities for me and my future. Not only am I receiving a top-notch education, but I am also surrounded by a diverse community of students and faculty who inspire me every day. Sharda University Uzbekistan provides an exceptional learning environment that fosters creativity, critical thinking, and personal growth. The university's dedication to academic excellence is reflected in its state-of-the-art facilities, cutting-edge curriculum, and world-class faculty
B.Tech., 2021-2025
Placed In : NA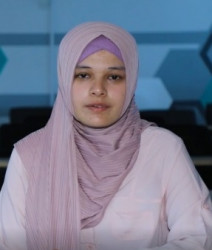 Kuziboeva Markhabokhon Ilhomjon qizi
Hey, I, Kuziboeva Markhabokhon Ilhomjon qizistudent at Sharda University, Uzbekistan. The campus has all the facilities needed to create a good environment for studies. All the lecture delivered by highly skilled professors & doctors paves way for a bright career of students. All the advices, guidelines & instructions given by professors & doctors are helpful in maintaining the study throughout the year. Also, we get adequate support from the faculty in completing our projects and converting ideas into reality. We are recently working on a project named- JamWeb that can help any foreigner visiting the campus in finding suitable hotels, restaurants, shops, malls, and even streets. We are very grateful to be a part of this renowned university.
B.Tech., 2020
Placed In : NA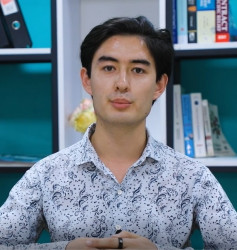 Puladjonov Otabek Sherzod o'g'li
Hey, I am a student in the faculty of Technology, Pursuing a bachelors in Computer Science & Engineering. Here at Sharda University, Uzbekistan, we study futuristic majors like Artificial Intelligence & Machine Learning in a relation to our course. I am a 100% scholarship holder for the past two years. It is easy to get a scholarship if you study promptly. Being a student here gives you an immense opportunity to earn via small internships. I got the opportunity to work remotely with a Japanese company as Research Engineer for a Point Cloud Data Segmentation. Here I work on projects, tasks & research related to AI itself. I must say, the knowledge provided on the important fundamentals of AI at Sharda University is futuristic
B.Tech., 2019
Placed In : NA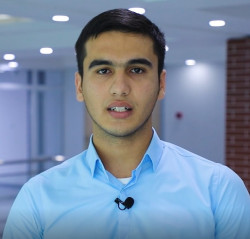 Gulomnabiev Bakhriddin Shuxratbek o'g'li
Hey, my name is Gulomnabiev Bakhriddin Shuxratbek o'g'li and I am a student of the Faculty of Technology. I am also pursuing a short-term internship in the same field. Here at Sharda University, it is very proficient to study, as you get internships within the campus only. Here we study courses like Cyber Security that will help us in our future endeavours. I must say that during the lectures, we gain a lot of useful knowledge from the experienced faculty.
B.Tech., 2019
Placed In : NA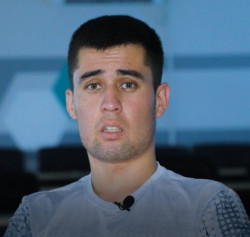 Mannobjonov Dilibek Ilxomjon o'g'li
Hey, my name is Mannobjonov Dilibek Ilxomjon o'g'li and I am a student at Sharda University in the Faculty of B.Tech. I found the university a very nice place to study. Moreover, studying here is fun and beneficial as they provide internships on campus. I got an opportunity to work as a system administrator and now we are creating a website for Dash Bank as our new project. It is good to be a student of such a renowned university as you learn while you earn. Proud to be a student of Sharda University Uzbekistan.
B.Tech, 2020
Placed In : NA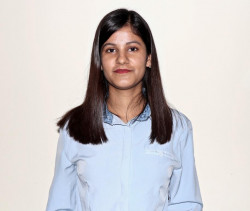 Adeeba Fatima
Sharda University's faculties have put in all the efforts to groom us and make us corporate professionals. It was a wonderful experience at Sharda University.
B.Tech,
Placed In : NA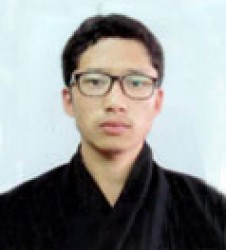 Kanjur Wangdi
Building my career in Sharda University enriched my life. I can somehow see that my future is totally reliant on the career for which I am grateful to every faculty member.I would say Sharda University is doing a great job though there would be some differences in different departments. they are up to date to the requirement of current job market.
b-tech,
Placed In : NA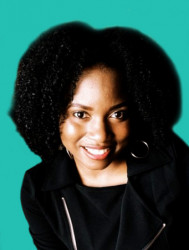 Bellinda Franque
I have been exposed to a heart-warming experience of being part of Sharda University. In here, I found qualified mentors, who guide and coach me, the right equipment to help me achieve my dreams and goals. I am exposed to a world outside through site visits, competitions and direct contact with clients, all of which are essential for helping me build my career. Besides academic values, Sharda University possesses cultural and moral values, as I am able to indulge with the diversity present here, its environment truly gives a feeling of "home".
B.Tech,
Placed In : NA