Meticulously designed curriculum with deliberations from top professionals and academic bodies with an aim to nurture industry ready employable workforce.
Eminent faculty from renowned Universities from all around the world.
Focus on stimulating high-end technological research and analysis skills among students.
Opportunity to participate in a full-time internship semester or summer away from campus to gain international exposure
Special emphasis on Start-Ups and promoting entrepreneurship through various programmes.
International Immersion Programme with leading Universities of the world for student exchange and research.
A judicious blend of theory & practical experience to give students a well-rounded learning experience.
Sharda University Uzbekistan has established following changes of scholarship conditions for the Academic year of 2022-2023. Only those applicants, who indicated their desire to win the scholarship at the point of application to the University, will be considered for Sharda University Uzbekistan scholarship programme.
Everyone has the right to quality education without any exceptions. Sharda University strongly believes that the shortage of money should never stand in the way of a student with innovative ideas and a desire for receiving an education. We grant monetary support and scholarships to bright students depending on their academic accomplishments.
Upto 50% Scholarship is offered:
ADMISSION SCHOLARSHIP POLICY – 2022-2023
Decision components:-
Sharda University Scholarship and Admission Test [SUSAT]
The duration of the test will be 90 minutes. Candidates will be evaluated on the scale of 75 and the Cutoff marks to pass SUSAT will be 20 marks. There will be objective type questions.
Syllabus:
SUSAT for 'Bachelor of Technology (B.Tech)' will have questions on Mathematics, Physics, Logic & Reasoning and English.
SUSAT for 'Bachelor of Business Administration (BBA)' will have questions on English, General Knowledge, General Aptitude and Mathematics.
SUSAT for 'Bachelor of Arts (BA) - Applied English' will have questions on Reading, Writing, Listening and Speaking in English language.
English Proficiency
The English proficiency of the candidates will be evaluated either through (i) internationally accepted proficiency tests like IELTS, ESOL, TOEFL, PEARSON, CERF or (ii) Personal Interview. The scores for internationally accepted proficiency tests will be considered as under:-
IELTS

ESOL

TOEFL

PEARSON

CEFR

5-5.5

5.0-B1

35-59

36-42

B1

5.5-B2

6-6.5

6.0-B2

60-93

50-58

B2

6.5-C1

7-7.5

C1

94-109

65-73

C1

ABOVE 7.5

C2

110-120

79-86

C2
The Cutoff scores for the above mentioned proficiency tests are given below:-
| | | | | | |
| --- | --- | --- | --- | --- | --- |
| Proficiency test | IELTS | ESOL | TOEFL | PEARSON | CEFR |
| Cutoff score | 5 | B1 | 35 | 36 | B1 |
Candidates not having any English proficiency test result have to undergo Personal Interview. In the Personal Interview, candidates will be evaluated on the scale of 25.
ADMISSION SCORE
On the scale of 100, Admission Score will be arrived by adding 70% of SUSAT score and 30% of English proficiency score. Candidates need to score minimum 20 marks in SUSAT and minimum 5 bands in IELTS / 15 marks in Personal Interview in order to qualify for admission.
Admission Score = S+E, where
S = (SUSAT score / 75)*70
If a candidate has international English proficiency test result, his/her score will be mapped with IELTS score as indicated below:-
E = (Score / 9)*30
Else, if a candidate has appeared for Personal Interview, the English proficiency score will be calculated as below:-
E = (PI score / 25)*30
New Admission and Scholarship Criteria
Program
Admission Criteria
Scholarship
B.Tech.
SUSAT + PI if no IELTS
SUSAT if they have IELTS
Scholarship Criteria - A
BBA
SUSAT + PI if no IELTS
Scholarship Criteria - A
If candidates have IELTS, no SUSAT and no PI
Scholarship Criteria - B
BA-AE
No SUSAT and no IELTS - just PI for admission
Scholarship Criteria - C
If candidates have IELTS
Scholarship Criteria - B
Scholarship Criteria-A
| | |
| --- | --- |
| Marks (SUSAT + IELTS/PI) | Scholarship Percentage |
| 35.99 – 59.99 | 10 % |
| 60 – 74.99 | 15 % |
| 75 - 84.99 | 20 % |
| 85 – 89.99 | 30 % |
| 90 and above | 50 % |
Scholarship Criteria-B
| | |
| --- | --- |
| IELTS Only | Scholarship Percentage |
| 5.0-5.5 | 10 % |
| 6.0-6.5 | 15 % |
| 7.0-7.5 | 20 % |
| 8.00 | 30 % |
| 8.50 and above | 50 % |
Scholarship Criteria-C
| | |
| --- | --- |
| PI Performance | Scholarship Percentage |
| Average | 10 % |
| Good | 15 % |
| Very Good | 20 % |
| Excellent | 30 % |
| Extra-Ordinary | 50 % |
Students having extraordinary record/ performance in sports or other extra-curricular activities may be considered for Scholarship on submission of the proof of performance. On the overall issue of Scholarship, the decision of the Management will be final.
Entry requirements for undergraduate programmes
B.Tech/B.Tech(Hons.):
You should have completed your Grade XI (11/12 years of compulsory education)
Candidate should qualify Sharda University Scholarship & Admission Test (SUSAT-2022)
Personal Interview (For Uzbekistan Students)/Online Interview (For International Students)
IELTS 5 or higher
BBA/BBA (Hons.):
Candidate should have completed Grade XI/XII (11/12 years of compulsory education)
Candidate should qualify Sharda University Scholarship & Admission Test (SUSAT-2022)
Interview (For Uzbek Students)/Online Interview (For International Students)
IELTS 5 or higher
B.A. - Applied English
Candidate should have completed Grade XI/XII (11/12 years of compulsory education)
Candidate should qualify Sharda University Scholarship & Admission Test (SUSAT-2022)
Interview (For Uzbek Students)/Online Interview (For International Students)
IELTS 5 or higher
Foundation in English
Students should have a minimum of 11 years of school education.
Students who are not able to qualify the Sharda University Scholarship Admission Test (SUSAT) can enrol in this programme.
Students who have scored less than 5.0 in IELTS are eligible for this programme.
Post Graduate Diploma in Computer Applications:
Graduate in any Discipline
Skill development programmes:
11th or 12th Passout students
Fill in the Online Application Form- Apply now
Appear for Sharda University's Scholarship & Admission Test – (SUSAT-2022)
Qualified Students will have to visit University Campus for final Interview & documentation
Our Admissions Counsellors are here to guide you through the application process. They are extremely knowledgeable about the programmes on offer and can arrange for you to meet with faculty members to ensure that you make the right choice for your future career.
Important Dates
Why Study at Sharda
The 1st independent private university in Uzbekistan that'll become gateway for students from Eurasia.
Over 270+ collaborations with international institutions under Free Tuition Fee Programmes/ Semester Exchange.
Join top researchers and scientists who have published over 25,000 research papers and publications.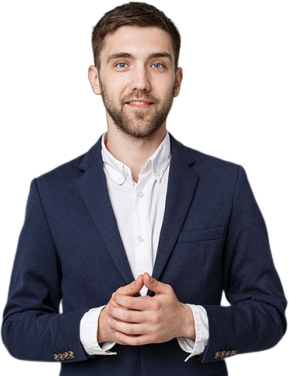 Wide range of future-focused degree programs. Numerous minor subject options enable students to tailor degree based on their own interests and strengths.
Students get a unique opportunity to pursue a semester abroad at zero tuition fees at top ranked foreign universities.
To be industry ready, students are offered six month internship opportunity at leading organisations.
Testimonials
Kuziboeva Markhabokhon Ilhomjon qizi

Hey, I, Kuziboeva Markhabokhon Ilhomjon qizistudent at Sharda University, Uzbekistan. The campus has all the facilities needed to create a good environment for studies. All the lecture delivered by highly skilled professors & doctors paves way for a bright career of students. All the advices, guidelines & instructions given by professors & doctors are helpful in maintaining the study throughout the year. Also, we get adequate support from the faculty in completing our projects and converting ideas into reality. We are recently working on a project named- JamWeb that can help any foreigner visiting the campus in finding suitable hotels, restaurants, shops, malls, and even streets. We are very grateful to be a part of this renowned university.

Khoshimova Maftuna Saydullo qizi

Hey, I am Khoshimova Maftuna Saydullo qizi a student of Sharda University, Uzbekistan. I am so happy to be a part of such a renowned university. I like to study here as every professor tries to create a comfort zone for each student. This university, no doubt gives many career opportunities to its students, whether it is going abroad to pursue a masters degree or getting selected into renowned companies. A degree from Sharda University is helpful in becoming a successful professional or entrepreneur.

Puladjonov Otabek Sherzod o'g'li

Hey, I am a student in the faculty of Technology, Pursuing a bachelors in Computer Science & Engineering. Here at Sharda University, Uzbekistan, we study futuristic majors like Artificial Intelligence & Machine Learning in a relation to our course. I am a 100% scholarship holder for the past two years. It is easy to get a scholarship if you study promptly. Being a student here gives you an immense opportunity to earn via small internships. I got the opportunity to work remotely with a Japanese company as Research Engineer for a Point Cloud Data Segmentation. Here I work on projects, tasks & research related to AI itself. I must say, the knowledge provided on the important fundamentals of AI at Sharda University is futuristic

Gulomnabiev Bakhriddin Shuxratbek o'g'li

Hey, my name is Gulomnabiev Bakhriddin Shuxratbek o'g'li and I am a student of the Faculty of Technology. I am also pursuing a short-term internship in the same field. Here at Sharda University, it is very proficient to study, as you get internships within the campus only. Here we study courses like Cyber Security that will help us in our future endeavours. I must say that during the lectures, we gain a lot of useful knowledge from the experienced faculty.

Mannobjonov Dilibek Ilxomjon o'g'li

Hey, my name is Mannobjonov Dilibek Ilxomjon o'g'li and I am a student at Sharda University in the Faculty of B.Tech. I found the university a very nice place to study. Moreover, studying here is fun and beneficial as they provide internships on campus. I got an opportunity to work as a system administrator and now we are creating a website for Dash Bank as our new project. It is good to be a student of such a renowned university as you learn while you earn. Proud to be a student of Sharda University Uzbekistan.

Ms.Khilolakhon Kayumova

I started studying Business Administration at Sharda University Uzbekistan in 2019 on a 100% scholarship basis. Ever since, not only have I gained invaluable knowledge from my experienced teachers, but also been able to feel their continuous support in almost every aspect of life.

During the lessons, I learned about competitive advantage, business analysis, evaluating risks, and a lot of topics that are essential for future business managers. When I first started participating in the Just Start Accelerator Program, most of the things they were teaching me were not very difficult, as I had already learned them in Sharda. I already knew the terminology, and the special methods on running an effective business. At the end of the program, I won $5000 to realize my project. I am extremely grateful for this opportunity to study at an international university without tuition fees and be able to apply that knowledge into practice while coming up with business plans and new projects.

I would like to thank my university and its staff for their endless efforts and for educating us in the best way possible

Marjona

As a first year student at Sharda University of Uzbekistan, I got a divergent variety of experiences that were enough better than I expected. With an immense proud and pleasure, I would like to express my gratitude for my mentors and teachers in Sharda University, who helped me morally, psychologically or even physically in many cases. I also shouldn't forget to mention about all the facilities, including modern IT rooms with latest computers, cosy library, eye-catching hall, bright study rooms and others, that provided comfort to every student. Courses were chosen wisely according to our sphere of education that, in my case, taught management and basics of business in details which made me feel ready to be a manager right after two semesters. We also actively participated in entertaining festivals, one of which called UZ-IN that left a profound impression on me.

All in all, Sharda University truly gives an image of international squad where students from different regions and teachers from different parts of the world joined together in the same path.

Mokhlaroyim

My feedbacks about my university, First of all, what the Sharda gave me kind-hearted parents(our lovelymom Anviti Gupta and kind dad Alok Gupta)

Truely International learning environment

Lovely and determined teachers

Intelligent groupmates

To witness various festivals and events

New opportunities and teach creativity.

I can say more and more but my fingers can't count?

Why I choose Sharda University

When I compared Sharda University with another international unversity in the Uzbekistan I realized Sharda University definitely give me all opportunities that I always dream about my future and my job and I proud of to be Sharda's student.

Wesufa Loungchot

Sharda University provides the best base in individual development as well as grooming for becoming an asset to society. It has been a year attending a series of grooming session by our respective mentors, I find myself in a new light of knowledge and wisdom. Now, when I pause for a while at this moment and look back upon the very first day I stepped in this department as a larva, I find myself as a pupa. And two years from now, as I peep through the lens of knowledge and wisdom, I see myself as a colorful butterfly

Viktorija Matjuka

Studying at Sharda University brought an added value to my life. It gave me an opportunity to meet a different kinds of people and learn about different cultures. The course which I applied for was very interesting and the professors were qualified. Graduating from Sharda University gave me many avenues to prosper

Kinga Zangmo Wangchuk

Sharda University\'s committed to delivering a high-quality academic experience within a nurturing environment for students from diverse backgrounds. With a well-supported and well-engaged environment, I have been able to achieve the best possible outcomes. Overall, I have had a pleasurable and interactive year with the amiable teachers and equally friendly students in Sharda University.

Adeeba Fatima

Sharda University's faculties have put in all the efforts to groom us and make us corporate professionals. It was a wonderful experience at Sharda University.

Leishangthem Diana Devi

Life at college is the time when the teenage years end and we all dive deep into the ocean of new beginnings and possibilities and prepare everyone to face any problems in life. Sharda University gave me all the requirement in behaviour,academics and improvement in skills as well. The teachers are very cooperative and motivate us to be a good human being. College life in Sharda University is a great experience as Sharda University is one of the best Universities in our country and I am glad to be a part of this University.

Kanjur Wangdi

Building my career in Sharda University enriched my life. I can somehow see that my future is totally reliant on the career for which I am grateful to every faculty member.I would say Sharda University is doing a great job though there would be some differences in different departments. they are up to date to the requirement of current job market.

Bellinda Franque

I have been exposed to a heart-warming experience of being part of Sharda University. In here, I found qualified mentors, who guide and coach me, the right equipment to help me achieve my dreams and goals. I am exposed to a world outside through site visits, competitions and direct contact with clients, all of which are essential for helping me build my career. Besides academic values, Sharda University possesses cultural and moral values, as I am able to indulge with the diversity present here, its environment truly gives a feeling of "home".